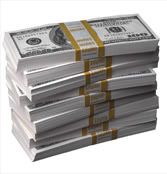 Last week, in response to several pieces of news about large-scale, institution-centered jazz philanthropy, I wrote a post thinking about the possibility that jazz might be better served in the long run by steering money toward smaller venues and less established "stars" (Jazz stars! LOL.) Since then, people far and wide have weighed in on the issue, which is good, and exactly what I was hoping would happen.
One response was from Patrick Jarenwattananon of NPR's A Blog Supreme, who mentioned one big reason why Big Jazz is ahead in the funding game right now:
Big, central institutions, by their nature, have massive potential for outreach. They can spend money on making money, whether by hiring publicity people, financial officers or big-name performers. … In contrast, Mom and Pop's Bar sometimes doesn't even have the wherewithal to put up a serviceable Web site with updated show listings. If you were a potential investor, sponsor or major giver, wouldn't you want to donate to a place with accountability, a proven track record and highly visible accomplishments?
No argument here (just yesterday I came across a website for a venue which didn't include the address). The small-club, unfamiliar-name approach has a lot less high-visibility appeal than Sonny Rollins at the Citibank Jazz Palace or whatever. (More about this in a moment.)
Over on Facebook, several musicians weighed in–one idea which got me thinking came from vocaphonist Lorin Benedict: