Hi folks: 2 things–first, want to hear my dulcet tones talking about my CD and my career so far, plus my mumblings about jazz philanthropy and the State of the Gig? Here's an interview I did last week with KVLU's Jason Miller. It also features a live cut from our CD release show with guest vocalist Lorin Benedict. Check it out: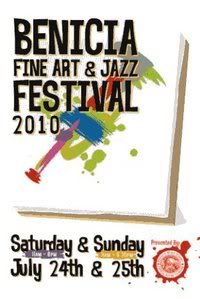 Second, I have a couple of short-notice gigs to tell you about: tonight, I'll be playing and hosting a jam session with drummer Bryan Bowman and bassist Adam Gay (while Ben Stolorow wows them in Japan) at Kaleidoscope in the Mission. Come on by and bring your music-making things!
WHAT: The Kaleidoscope Session
WHO: Adam Gay, Bryan Bowman, and Ian Carey
WHERE: Kaleidoscope, 3109 24th Street (@ Folsom), SF
WHEN: Weds., July 21, 7:30-11:00
HOW MUCH: Free!
I'm also excited to be playing with the 16-piece Contemporary Jazz Orchestra (the former Pearl's Monday night band) this Sunday at the Benicia Fine Art & Jazz Festival. Come on out for a bonanza of big band bodaciousness!
WHAT: The Contemporary Jazz Orchestra (led by Tod Dickow)
WHERE: The Benicia Fine Art & Jazz Festival, First Street Green, Benicia
WHEN: Sunday, July 25, 5:00pm
HOW MUCH: $8 adults, kids free!